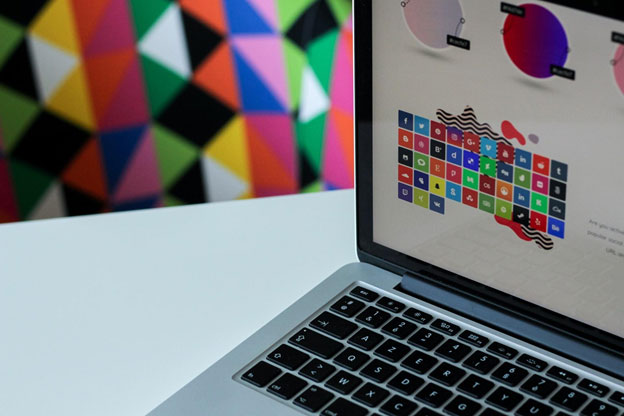 Technology advances at a breakneck pace and website design are no exception. Once-modern and creative design ideas and website functionalities may become outdated, overused, and clichéd in the next few years. In other words, if your website seems obsolete or doesn't adhere to necessary web standards, you'll lose visitors before they've ever had a chance to explore it.
According to Google's findings on human-computer interaction and visualisation, it takes around 50 milliseconds (ms) or 0.05 seconds for visitors to make an impression about your website that affects whether they will stay or go.
"There are many different factors that affect a site's trustworthiness. More importantly, the appearance and functionality of the website were the primary determinants of first impressions," adds site manager and public liability insurance provider Audrey Bergen of Rapid Biz.
The good news is that professionals at Top Rank Designs stay on top of all the newest trends in website designing to build highly efficient, easy-to-use websites that also look great. Lucky you, they've shared some of the most recent web design trends, guidelines, plus forecasts for 2022. Read on!
Stylish Homepage In Cinematic Style
Websites featuring cinematic homepages are becoming more common. Thanks to these full-screen video pieces, you will quickly draw users into the website's content. It's the ideal design element for welcoming website visitors. Within seconds, it may capture consumers' attention and make them feel more connected.
You may also personalise your cinematic homepage. You may use slow-motion, vignettes, and other techniques to look more appealing. This function significantly reduces the quantity of text on the site, making it an excellent design trend to follow in 2022.
UX Website Design Trends: Dark Mode And Low Light
It's becoming more common for businesses to provide dark mode adaptations of their websites, and we expect this trend is consistent in the next several years. Low-contrast choices like night mode, dark-mode, and other low-light UI settings simplify users' seeing in low-light environments.
Some websites use a light-to-dark toggle on each page, enabling visitors to switch between light and dark modes as they navigate the site. Our team predicts that the increasing use of dark theme toggles on websites will result in more black and white website designs in 2022.
A Clean-Look Neomorphism Design
Neumorphism style emerged from web 2.0 skeuomorphism styling and flat design and became a dominant style in the web design industry. Neomorphism, in essence, creates a clean, subtle aesthetic style maintained throughout the layout. It's a monochrome look that emphasises shadows and subtle colour shifts. The design allows the user's attention to the essential material while limiting the chances of unnecessary complexity.
While this design is aesthetically pleasing, it lacks the necessary contrast in buttons, leading to user experience flaws if not handled effectively. As a result, many UX experts advise against using this approach. Nonetheless, if done correctly, a neomorphic website design may provide a stunning appearance that is both clean and modern.
In 2022, the neomorphic website design style seems to be gaining traction. This approach is even more common in application design.
Gender-neutral Design
Gender-neutral website design, which is already becoming more widely embraced, is another option we envision becoming mainstream. The obvious first step is to avoid the overtly gendered features that were formerly so prevalent — excessively pink personal grooming websites or hypermasculine motifs for tools, for example. Women purchase chainsaws, and men shop skincare, but it's all too easy to fall back on conventional stereotypes. We see 2022 as the year for gender-neutral designs as buyers are more open about gender equality and patronising gender-neutral business. Studies reveal that gender equality on board hits 30% over Australia and that the country is one of three countries to exceed 30% women on company boards.
Put These Web Designs Into Action In 2022 With Top Rank Designs
Today's digital age is crowded with websites. You must first identify yourself from the crowd to be successful. As a result, professional site design is no longer a luxury but a necessity. If you don't have a clear plan, providing a great customer experience might be difficult.
Top Rank Designs can help you put these 2022 design trends into action at a 'less than a coffee a day' price. We take care of all your website needs, incorporating the latest and trendiest web design and development available. We don't charge substantial upfront costs, and you'll have peace of mind knowing that you won't have to worry about maintaining the site. Reach out to us to learn more about our plans and how Top Rank Designs works.