My name is Crystal Davis and, along with my sister, I own and run Mirror Image Foundation; a not-for-profit business teaching dance and dance therapy to people with a disability. In late 2010, as we were just starting out I had made my own attempt at a website. Knowing nothing about website building I was really unhappy with the quality of the site and concerned about the resulting lack of professionalism that I was displaying to my clients. I decided to request quotes online for someone to overhaul it and create the page we needed to reach the right people in the right way. I got almost 20 quotes back, all from businesses of varying ability and some quotes in excess of $5000!! Needless to say I was disheartened, being a brand new not-for-profit we barely had $5 in the bank!


Luckily, Tony got in touch and immediately offered to do everything I needed…. For FREE. I was absolutely bowled over by his generosity, and even more so when I checked him out and experienced the quality of his work. Tony is extremely good at what he does and has spent hours, days and weeks supporting myself and my business. Everyone who visits our new Top Rank Designs website is incredibly impressed by the quality and professionalism of the site – especially compared to other not-for-profit businesses WORLDWIDE.
We get constant positive comments, and are now proud to send our clients and even the media to our site. Needless to say it has helped us immeasurably to build our profile and client base.

This is all due to Tony's hard work and generous nature, and he still supports Mirror Image Foundation to this day. I can honestly say we would not be where we are without his outstanding assistance, and though we can never repay his kindness, I recommend him to everyone I possibly can!

Thank you Tony and Top Rank Designs!!!!!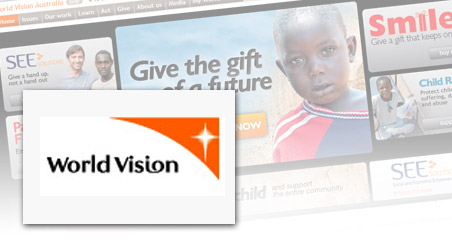 Tony and Yvonne are long term sponsors of overseas children through the World Vision Program – can you assist too?

Tony and Yvonne from Top Rank Designs currently sponsor eight projects on Kiva – can you assist too?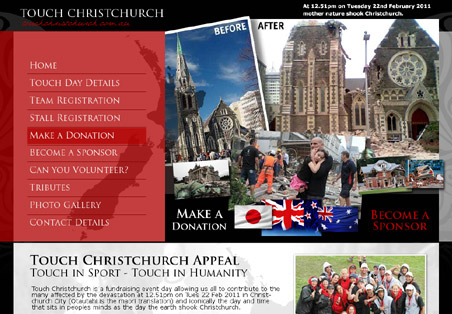 Touch Christchurch.
This project is an initiative of New Zealander Claudia Kumeroa, to fundraise to help the people of Christchurch overcome the tragedy of the recent earthquakes.
A fund raising day of Touch Rugby, stalls and fun events.
At Top Rank Designs, we too reached out to touch the organizers of this wonderful fundraising event and donated our services to design, build and host the website as our small part to help those that lost so much when Christchurch was shaken.
Touch Christchurch is an initiative brought about for those who have an affiliation with Christchurch to be able to contribute to the devastation the 22 Feb 2011 earthquake by playing touch footy.
All I can say is the concept started as an idea and through the fantastic work and generosity of Tony Robinson from Top Rank Designs and his creativity and most importantly his giving nature he was able to make this idea a reality.

Not only did he offer to assist in building the website but he offered to do it for FREE, I never realised the time and effort that went into building a site from scratch until I worked with Tony, he was fantastic.
His professionalism, his approach and his experience had this site evolve into the masterpiece it is.

I have had friends who have paid for sites that have taken months to build and Tony had this up and running within a week!!

If you want a plain website build it yourself, if you want professionalism, creativity, personality and something to be proud of, go to Tony he has a knack for turning your concept into an art piece and best of all, he listens and get it done.
I'm proud to be associated with Tony for all these reasons and absolutely recommend him to anyone wanting their idea turned into reality.

Many thanks

Claudia Kumeroa
Touch Christchurch founder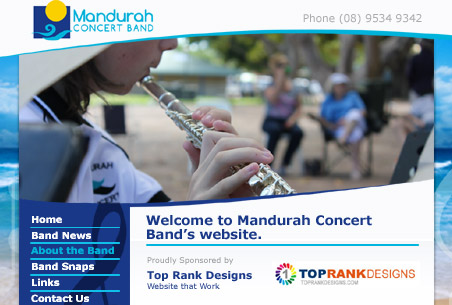 Mandurah Concert Band.A local non-for-profit concert band brings happiness and joy to many people.
Top Rank Designs has become the major sponsor by donating our full services with web design and construction as well as full hosting and maintenance.
Check out their website for the next performace.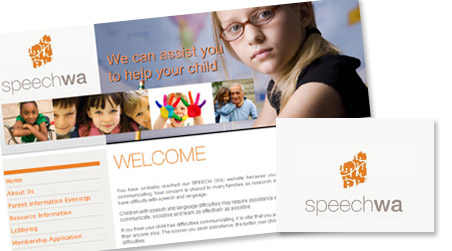 Top Rank Designs support Speech WA by supplying website hosting for no fee.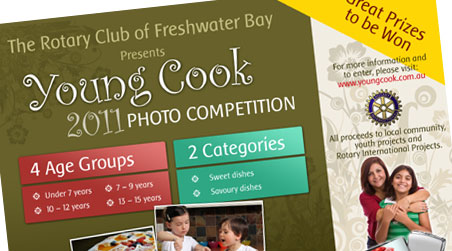 As an organization who support many charities and community groups, the Freshwater Bay Rotary Club decided to develop a competition for young children of our community
Tony from Top Rank Designs generously offered his services to design, develop and host a website to support our fundraising drive.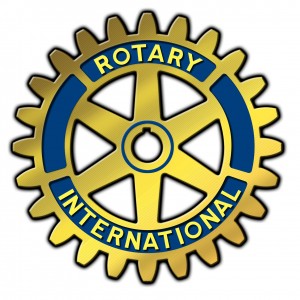 We found working with Tony was both professional and friendly. We gave our ideas and outline to Tony and he did the rest.
We now have a beautiful website that is modern and easy to use.
Both parents and children find it easy to use and as organizers of this event, the website takes care of all that is needed from enquiries, questions and applications into our competition.
We thank Tony and his company Top Rank Designs for his generosity.
Jenny Gill
Fundraising Director, Freshwater Bay Rotary Club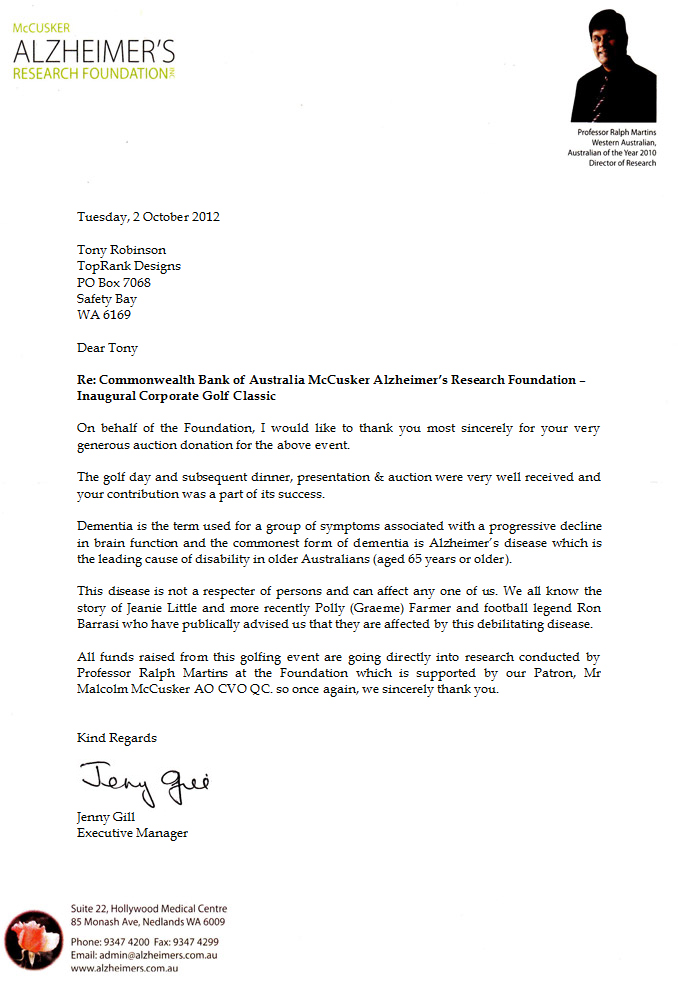 ---