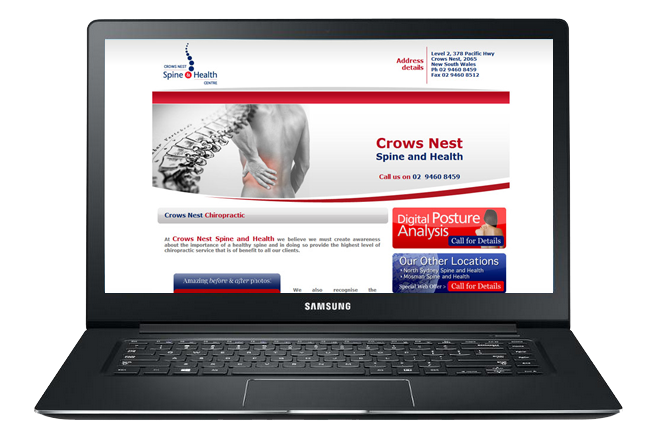 I have been in business for 10 years, and have used many marketing companies, systems and services to make my business the busiest it can possibly be.
More often than not I have been disappointed by the service I have received, and disappointed by the results, or the complete lack of results, despite big promises from the companies and the outlay of my hard earned money.
This is why I can strongly and personally recommend Tony from Top Rank Designs for anyone that wants more business.
Tony offered me a service that actually did bring more clients to my Business.
Tony re-vamped my existing website (which had previously been professionally designed) creating an impressive professional look, and making it easier for clients to navigate.
He handled all the back end hosting and technical stuff and showed me how I could access statistics to see who and how potential clients where viewing my site.
Tony then optimized the site so that it would rank highly for the services I provided. Within a very short period of time enquiries from my website increased dramatically. Enquiries turned into clients walking into my office. My newly improved and optimized website was working as a new client generating machine. It was finally doing the job it was intended for.
Tony was very professional, he understood I knew little about how the internet worked, and explained clearly what was going on, how everything would work. From my perspective it was completely hassle free.
But the take home message is that Tony did what he said he would do. He did it fast, and we got the results which was to drive people to my site and then into my office.
I have been in business long enough to know its all about building relationships with genuine people that can help you. Tony is a professional, knows his stuff, does what he says and bottom line he did increased my business.
Another advantage is that because my business is a service based business with 90% of my clients living locally Tony has made his optimization exclusive to my business and my suburb meaning that I will always have this competitive advantage.
Tony and Top Rank Designs are a part of my permanent marketing program because it works.
I will be using Tony's services and optimizing techniques as I open other centres across Sydney in 2009.
Its simple….If you want more business Call Tony.
Dr Adam Meredith
North Sydney Spine and Health Centre